manuel alvarez diestro exhibits 'the caves of steel'
With a curated selection of his striking urban landscape scenes from the past decade, architectural photographer Manuel Alvarez Diestro returns for a new one exhibition in his home city of Santander, Spain. Titled 'The Caves of Steel', the anthological exhibition at COACAN encapsulates the photographer's fascination with unearthing beauty from somewhat mundane, monotonous architectural scenes.
This collection creates a transversal cut between the photographer's previous works, capturing various juxtaposing intersections between urbanization and the natural landscape across the world, wherein the urban landscape seems to prevail against nature.

Hong Kong residential blocks engulfed in a natural backdrop | all images by Manuel Alvarez Diestro
capturing urbanization's imprint on natural land
Manuel Alvarez Diestro, best known for his photography of the construction of new cities in Asia and the Middle East, draws on Isaac Asimov's sci-fi novel 'The Caves of Steel' for his new exhibition of the same name. The novel imagines a future where humans possess a total domination of the world's territory. 'There was no doubt about it: the City was the culmination of man's mastery over the environment. Not space travel, not the fifty colonized worlds that were now so haughtily independent, but the City,' writes Asimov in his novel.
Encapsulating this imposing human imprint on land, the Spanish photographer gathers a selection of his previous works from Tehran, Hong Kong, Toronto, Seoul, Incheon and Dubai, depicting various stages of the urban built environments engaged in a surreal battle with the natural landscape. 'At the end any remains from nature are completely omitted and replaced by the ultra dense structures,' notes Diestro.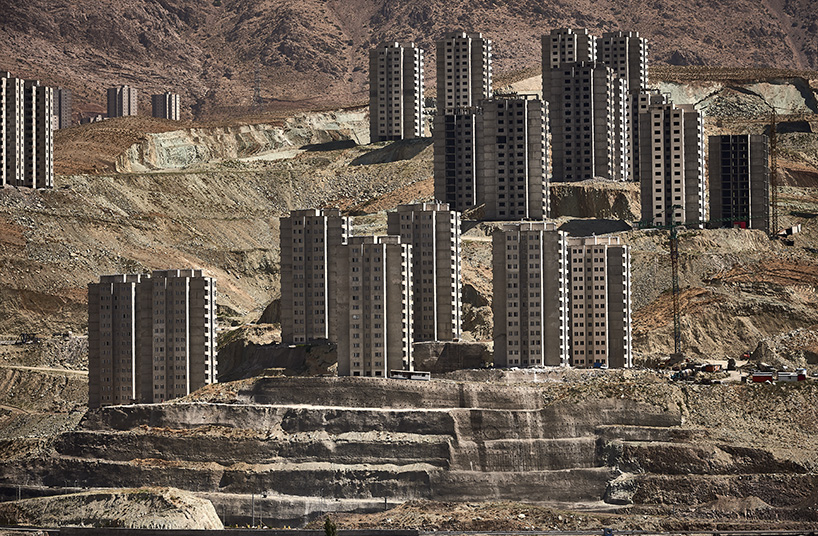 new residential developments in the mountains of Pardis, Iran
The exhibition, showcased at COACAN and curated by Maria Arancha Vidal, will be running until December 18, 2022. At its opening ceremony, musician Opera23 conducted a parallel electro-acoustic session titled 'Steel', enhanced by complementary video footage by Manuel Alvarez Diestro himself and Factory of Creation.
The project has been incubated at TAI School of the Arts in Madrid, and has received funding by Gobierno de Cantabria and Fundacion Santander Creativa.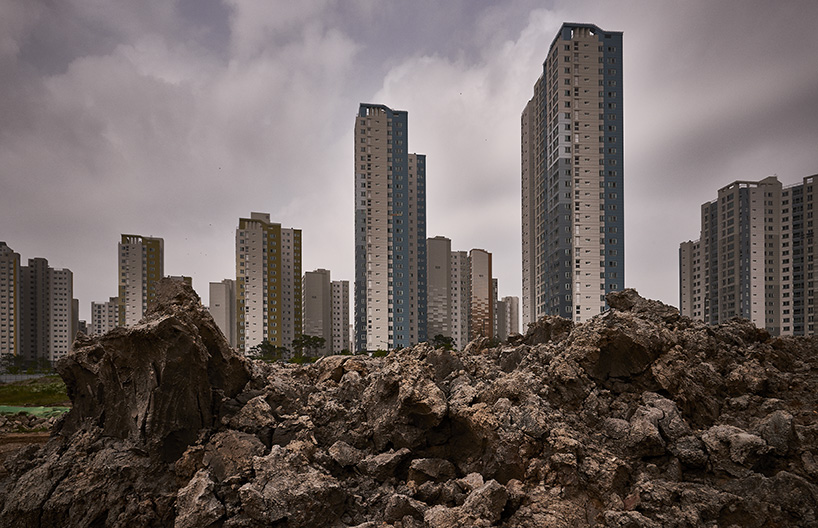 residential apartments in Sangil-dong, Seoul